How to Troubleshoot Video Issues
You will find the following information useful to troubleshoot video issues.
Please note that a broadband connection with a minimum speed of 5Mbit or 800kbps is required to watch a CloudKampus course on your device.
To determine whether there is a problem in your device, settings or internet connection, please do the following:
Check your network configuration and follow any troubleshooting steps that are recommended.
Try watching another course (if you are only enrolled in one course, steps on how to preview a course can be found here ).
If you're able to watch other lectures without any problem, this indicates the problem is on our side. Please contact us, we can solve it.
But, if you're having issues with the videos of other lectures too, then you need to troubleshoot at your end. Here are some common methods:

Close tabs: If many browser tabs are open, videos may not load properly. Close all unnecessary tabs and try watching the lecture videos.
Clear cache: Clear your browser's cookies and cache, re-launch it, and try again.
Update / change browser: Check your browser version and update it, if you haven't already. Or try a different browser. We recommend Google Chrome - it works best with CloudKampus courses.
Incognito: Try watching the original video in an incognito window. If there is no issue with video, then you may have to reconfigure or disable the extensions, plug-ins or firewall programs on your device
Internet speed: A minimum Internet speed rate of 5Mbit or 800kbps is required to watch a Cloudkampus course video on your device. Test your internet speed to see whether it is sufficient. If your Internet speed is low, lower the video quality of the lecture, or watch when your Internet connection is strong.
No hardware acceleration: Turn off any hardware acceleration you have installed (in Firefox or on Windows).




Note: Restart your computer and network devices (modems/switches/routers) after you make any of significant changes to your hardware or software.

Audio

If you can't hear any audio, make sure that the video is not muted and the volume of the course player is high.
Or check the sound settings on your device.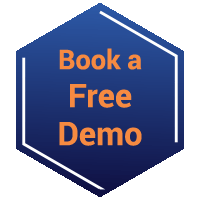 © 2022 CloudKampus. All rights reserved.